Michael's living his dream
Thursday, May 22, 2008
By: Rachel Hilkert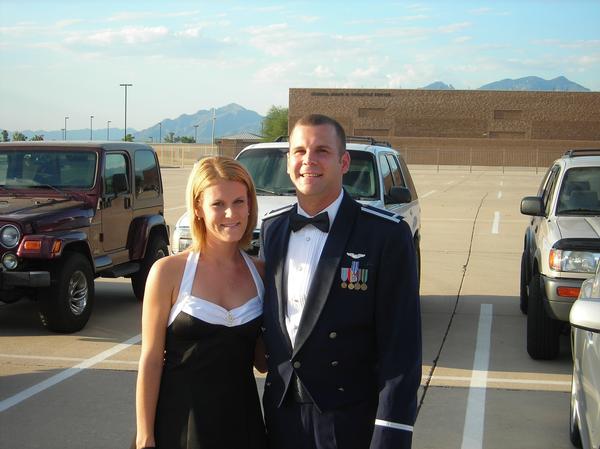 Michael Hilkert always dreamed of serving in the military as a USAF pilot and with hard work and dedication he's living his dream.
Michael J. Hilkert enlisted in the USAF straight after his graduation from Waterloo High School in 1998. After serving 3 years, including 1 year in Korea as an engineer with REDHORSE, Michael was selected to go to college and join AFROTC and attended college for 4 year until graduating in 2001 with a BA in Sociology and a slot at Sheppard AFB's NATO pilot school in Wichita Falls, Texas. Michael excelled at flight school and won awards including "The Wingman" award for his dedication, reliability and overall helpfulness to his classmates and instructors. Later Michael was selected to fly the A-10 Warthog and attended an intensive training course at Davis-Monthan AFB in Tucson, Arizona where he received a top-gun award, and acceptance in to the Red River Rats Fighter Pilot Association for his positive attitude, giving nature, and loyalty to his fellow servicemen. He now he is serving as a member of the 81st Fighter Squadron at Spangdahlem AFB in Germany where he continues to train and study to hone his skills as an A-10 fighter pilot so when he is called to duty he will be able to serve with class, dependability and great ability. He dreamed of serving his country in a big way and through hard work, discipline, and a strong will he met his dream and continues to strive to be a better airman. Michael has sacrificed a lot and worked incredibly hard to get to where he is and he continues to look forward for ways he can better serve his country. Michael's family salutes him for his accomplishments!
All active news articles