Christmas Eve Miricle
Tuesday, May 19, 2009
By: Petey Miller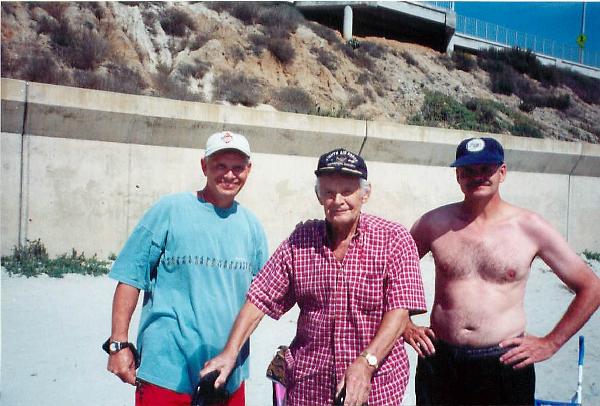 How a St. Christopher Medal saved my father from execution.
My father was a tail gunner on a B-24 bomber. He had flown on 17 successful missions flying from the London area to bomb military factory targets in Germany. On Christmas Eve 1944 his plane was flying at 30,000 feet when it was hit by German fighter gun fire and suddenly exploded. My father was thrown out into the air and was able to open his parachute. The fighters that shot his plane down were trying to kill him the entire 5 mile journey to the ground. Soldiers from the ground were also shooting at him. He landed safely but was immediately captured by elite German SS Troops. They stripped him naked and took his cold weather clothing which was valued because it was specially made to keep the crews of the bombers warm at high altitude. They formed a impromptu firing squad and were about to execute him when a jeep came quickly out of the woods and parked between my father and the men with their rifles. An officer got out of the jeep carrying a hand gun and marched up to my father. He was naked except for the St. Christopher Medal his mother had given him to wear for protection. The officer looked him straight in the eye and then his gaze went to the medal. He asked ""Katholik? (German for Catholic). My father nodded yes and then the officer pulled his St. Christopher Medal from under his SS uniform. The men with the rifles moved several steps back and lowered their rifles. The officer said "Me Katholik" and then ordered his men to take my father to a nearby prisoner holding area. He was then taken to Stalag Luft VII in Moosberg. He was liberated by Patton's advancing army in late April 1944. My father and mother were married February 7, 1948 and were married 56 years when he died in 2006. He and my mom raised a wonderful family with 6 children. We never knew this story until he was 65.
All active news articles