Two Great Men
Tuesday, June 30, 2009
By: Viola Calderon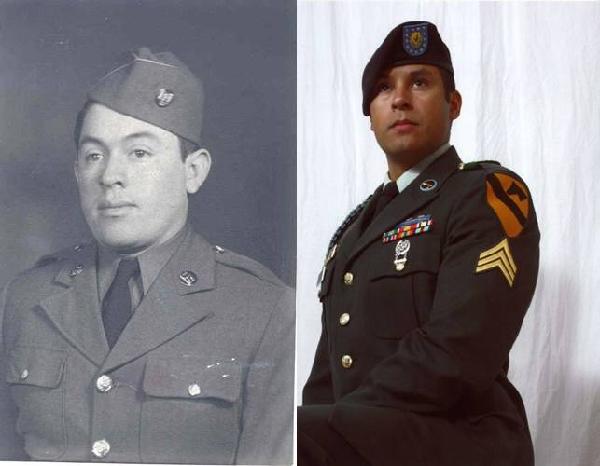 Following his grandfather's footsteps, Matthew, joined the armed forces right after graduating from Texas Tech University in Lubbock, Texas. He is presently serving his second tour in Iraq. It is with honor that he serves. Let us pray for his safe return.
Matthew, "Matt" known to his friends, is finishing up his second tour in Iraq. He is due to come home in September and shortly thereafter, will complete his term in the US Army. He has fought for our country and the freedom of the Iraqi people and his wish is that someday the Iraqi people will find peace in their country and enjoy the freedoms we have in America. He along with all the others have served their country with great honor and respect. As they are preparing to withdraw from Iraq, let us pray that he and the others may return home safely.God bless Matt and God bless America!!!
All active news articles