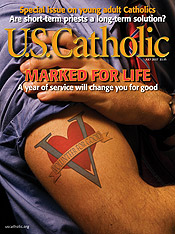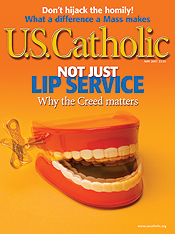 Not just lip service:
Why the Creed matters
Admit it: When you recite the Creed at Mass, you tune out at about "seen and unseen" and re-enter consciousness at "the life of the world to come." It's OK—we all do. But Father Robert Barron offers some good reasons why our profession of faith needs our complete attention.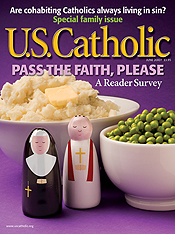 Pass the faith, please
Handing on Catholic tradition and practice to your kids can be a little more strenuous than passing the peas and carrots. Not to worry, writes Catherine O'Connell-Cahill in this Reader Survey. U.S. Catholicand family newsletter At Home with Our Faith readers have plenty of ideas to keep family faith cooking.