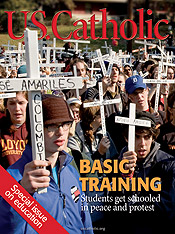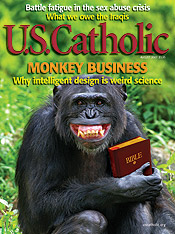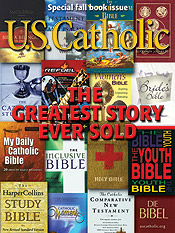 Fall "Good Book" issue
The greatest story ever sold
With sales in the half-billion-dollar range, the Good Book is also good business for book publishers, who print Bibles in every size, color, and translation. Here's a guide to finding one just right for you.

Also: Step one: Open the book
OK, so it's really thick, has super-thin paper, and hundreds of chapters, but don't let that intimidate you. The Bible is a feast for the soul, so take a deep breath and dig in.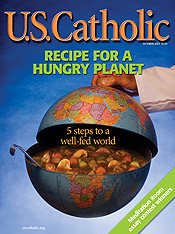 Recipe for a hungry planet: Five steps to a well-fed world
There are 1 billion going hungry every day, but Tara K. Dix has found five ways we in the land of plenty might dish out some of our surplus.

Also: Close encounters
We asked readers how they find Christ at Mass for our new Meditation Room department. As usual, readers both delighted and inspired us. Look for web-only content, meditations from our runners-up!