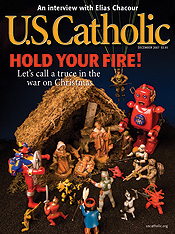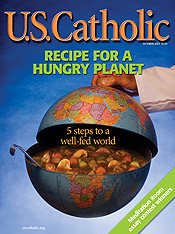 Recipe for a hungry planet: Five steps to a well-fed world
There are 1 billion going hungry every day, but Tara K. Dix has found five ways we in the land of plenty might dish out some of our surplus.

Also: Close encounters
We asked readers how they find Christ at Mass for our new Meditation Room department. As usual, readers both delighted and inspired us. Look for web-only content, meditations from our runners-up!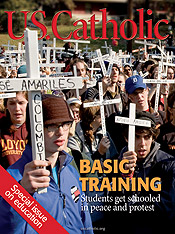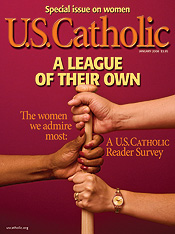 Special issue on women!

A league of their own: Though women have often been sidelined in church life and history, U.S. Catholic readers come up with an all-star roster, writes Megan Sweas in this Reader Survey about the women who inspire us. You're sure to become a fan, too.

Honor your Father and Mother: There are better ways to imagine God than a white-bearded chap in the sky, says theologian Elizabeth Johnson, C.S.J. in this interview. New images of God can come from the experience of all God's people—male and female.